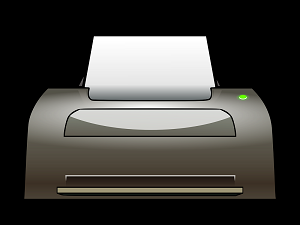 Early adopters who are rushing to embrace and experiment with Windows 11 and that use Brother brand printers may experience printing problems.
Microsoft recently posted a help article on their website explaining that if you own a Brother printer and have upgraded to Windows 11 you may lose your ability to print if your printer is connected via a USB cable.
Brother reports that this is a pervasive issue impacting nearly one hundred different printer models (which is just about all of them). What's even worse is that even if you have a model that will print after upgrading to Windows 11 you may receive an error message prompting you to use the "USB Connection Repair Tool" or stating that you "Cannot Print to the USB Printer."
In these cases however Brother notes that simply clicking past the error messages will allow you to print successfully in most cases.
This is a complex issue that's still under investigation. Given that the issue only seems to be impacting Brother printers the fix will almost certainly come from Brother itself. The root cause of the problem is currently under investigation. At this point Brother has yet to announce a timetable for a fix.
While it is not yet known exactly what's causing the issue we do know at this point that USB connected Brother printers are shut out of a wide range of Windows 11 utilities.
These Utilities Include:
Device Settings Tool
Paper Size Setup Tool
Distributed Print Tool
Special ID Setting Tool
Wireless Setup Wizard
P-Touch Editor 5.4
Date Software
Transfer Manager
Transfer Express
Template Settings
And the Printer Setting Tool
For the time being Brother recommends connecting your printer via some means other than USB until the company can get to the bottom of it. This will almost certainly not be the last wrinkle users encounter as Microsoft continues development of their new OS. Stay tuned.