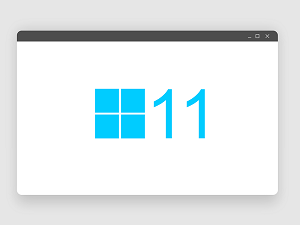 There's interesting news in the world of Windows 11 development.  Microsoft recently began testing a new Kiosk feature that will enable IT administrators to limit which applications users can use while logged into their user profiles, blocking all other functionalities.
Even better is that the kiosk approach allows you to create multiple different apps and access configurations for different user classifications on a single device.
This approach also unlocks the door to use Windows 11 machines in a variety of ways, including but not limited to:
Selective blocking of pop-ups and toasts that lead to a cluttered UI and diminish the overall user experience
Locking down the Start Menu such that it only shows allowed applications
And limiting access to the Windows Settings menu to selected pages defined by the Admin
If the new feature piques your interest, you can start playing around with it right now by joining the Windows Insiders team and joining the Dev channel.
Once you do, you'll have access to the detailed instructions on how to toggle the feature on and configure it.  All you'll need to do is to install the latest build, which is Windows 11 Insider Preview Build 25169.
Whatever your opinion is after testing it out, you can leave feedback by pressing WIN +F to access the Feedback Hub under Security and Privacy, then Device Lockdown.
Although this is the latest intriguing addition to Microsoft's new and improved operating system, there have been a whole raft of additions like this in recent months. So if you decide you want in on the action, you'll have all sorts of new features and capabilities to explore and play with, most of which will add value to your whole business.
The bottom line is Microsoft really seems to be trying to pull out all the stops here.  We think you'll be impressed.