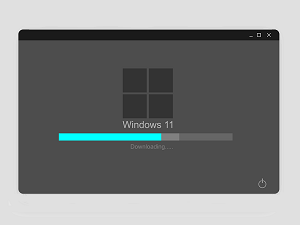 Are you excited at the prospect of Windows 11? If so then you will be pleased to know that Microsoft's latest OS now has an official release date. That date you're looking for is October 5th, 2021.
Microsoft had this to say about the release date in a recent blog post:
"The free upgrade to Windows 11 starts on October 5 and will be phased and measured with a focus on quality. Following the tremendous learnings from Windows 10, we want to make sure we're providing you with the best possible experience. That means new eligible devices will be offered the upgrade first."
If you're a Windows 10 user and you meet the hardware requirements for Windows 11 you'll be able to download the new OS and install immediately as of the date mentioned above. Users with older OS's will need to perform a clean installation via a bootable USB drive and an ISO to complete the installation.
Windows 11 is packed with new features and sports a long overdue UI overhaul. Microsoft's stringent hardware requirements are angering broad swaths of the company's user base. Many CPU's that are perfectly capable of running Windows 11 are simply incompatible with it. That means if you have a top of the line computer that can run Windows 10 without a hitch you may not be able to use Windows 11 at all.
While Microsoft hasn't backed away from those requirements the company has announced that it will continue to support Windows 10 through 2025. That gives Windows 10 users plenty of time to retire their existing equipment and still get a free upgrade to Windows 11 which is good news indeed.
One way or the other though the future is Windows 11. It ultimately comes down to whether you embrace the future now or a bit later on but either way it's coming.